When a pet dies, that special place in our hearts feels so empty.
But we realize, as time passes, that animals have a way of teaching us about loving, about loyalty, joy, and friendship…
And whatever we've shared in their presence can never really be lost.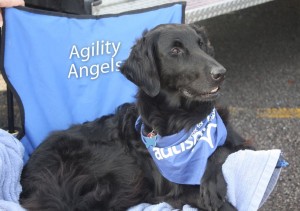 Ice
A Flat Coated Retriever who was successful in conformation, obedience, agility and field. But her most important job was working in Agility Angels. Ice was our foundation dog.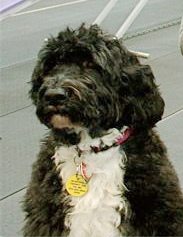 Megan
A Portuguese Water Dog who volunteered not just at Agility Angels, but also comforting people in hospice.
Other dogs from our first class that passed over the Rainbow Bridge
Alax (Golden Retriever)
Dharma (Soft Coated Wheaten Terrier)
Faith (Flat Coated Retriever)
Fly (All American)
Luke (Golden Retriever)
Millie (All American)
Pye (Flat Coated Retriever)
Switch (Border Collie)
Tango (Golden Retriever)
Teaser (Flat Coated Retriever)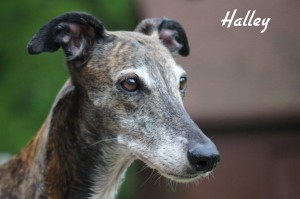 Halley
A very special Greyhound who always greeted everyone with a smile.
More dogs  that have passed over the Rainbow Bridge
Bloomie (English Springer Spaniel)
Emmie (English Springer Spaniel)
Ivy (Flat Coated Retriever)
Kramer (Soft Coated Wheaten Terrier)
Molly (All American)
Piper (Portuguese Water Dog)
Spirit (Keeshond)
Toola (Boxer)